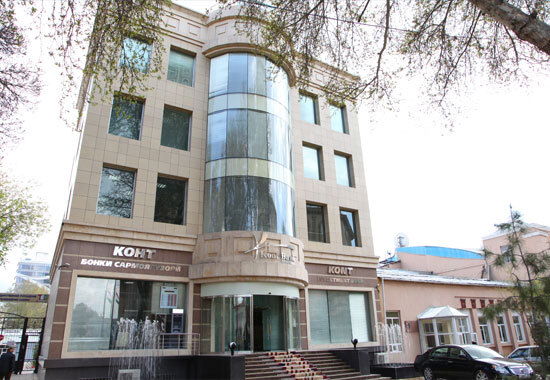 Kont Investment Bank was a bank operating in Dushanbe, under license from National Bank of Tajikistan. The bank's chairman was Fayzullo Salikhov.[2] On March 30, 2017, the bank was renamed Bank Asia (Bonki Osiyo), under which name it currently operates.[3]
The Kont Investment Bank was founded in 2011 by Iranian entrepreneur Babak Zanjani, who held investments in several Tajik businesses, including a bank, an airline, a taxi service, and a bus terminal that Tajik President Imomali Rahmon himself helped inaugurate in March 2013.[4] The bank came under scrutiny by the US Treasury Service, as a possible money laundering entity which was suspected of moving large sums of oil-related money on behalf the Iranian government.[4]
Zanjani reportedly sold the bank in 2015, and it is now wholly owned by R. S. Saidov.[3][5]